Enhance Your Outdoor Lifestyle with Retractable Awnings
Canglow
February 26, 2015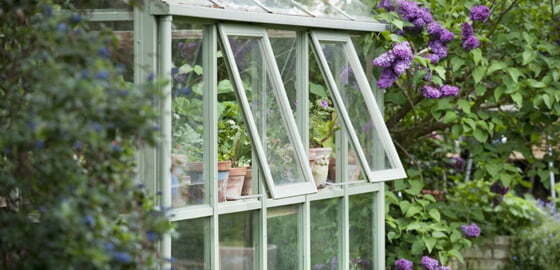 Most homes have spectacular indoors that are well made up catering to different aesthetic styles. However, people are learning to develop as well as appreciate outdoor lifestyle as an extension of their lives inside homes. Outdoors of homes are usually patios, gardens, swimming pools and other open areas where they love to engage in various activities. Parties for kids or adults, barbeques, celebrations are a lot more fun when outside, beyond the confines of a home.
The months of April to October offer a lot of opportunity for outdoor fun in Canada. Breezy and warm, outdoors can be used to spend quality time with family and friends. Talking of outdoor lifestyle, it is important that this area is well done up with as much enthusiasm and interest as are the interiors. For most homes this exterior area is an extension of the main building or could also be a standalone area away from the main residence. But whatever be the case the area has to be made conducive for fun and quality time.
Retractable kitchen awning window are ideal for Canadian weather and are a wonderful option for such exteriors. This allows you to enjoy the pleasures of outdoors while providing shade and protection from natural elements like sunlight, winds or rain. Also if dining outdoors is something that you do often, installing these kinds of shades will allow you to continue uninterrupted.
Retractable awnings are attached to the walls of the house through posts creating a seamless extension of the interior to the exterior area of your home, almost like creating another room. It creates additional room and space for you to sit, eat, do a hobby, read or have fun with friends with the luxury of a spectacular landscape. These can be a permanent fixture for summer months that can be pulled back when not in use especially in extreme winter. They provide excellent sun and wind protection. Installed on stylish architectural frames, these awnings are installed on posts that are attached to the walls of your home.
Retractable awnings are gaining immense popularity not only with home owners but also with landscape designers who are including them in their blueprints. Adding these to an outdoor space define it while lending character to it. Since these act as shades, they considerably bring down the temperature of the covered area making seating outdoors a comfortable option. These shades offer complete sun and rain protection without any dimensional restrictions.
With a pergola kind of look, these standalone installations also become interesting focal points in a outdoor space letting you experience bountiful nature at its best. Retractable awnings give home owners the option to do away with brick and mortar build ups in open to sky areas that are obstructive in nature and restrict abundant view and experience.