How To Determine Window And Door Height
Windows And Doors
Canglow
November 13, 2017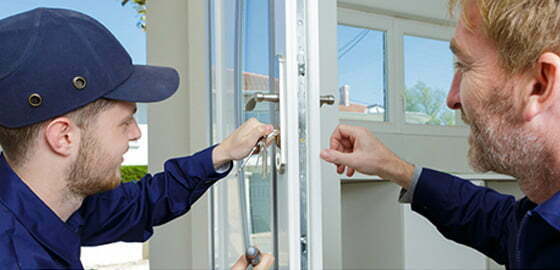 The placement of your doors and windows is one of the most important aspects of your home's design. They affect how your home appears to the outside world, form the connection between the indoors and the outdoors, and ensure comfort by protecting against the elements.
The power of door and window placement becomes most evident when the size, location, and type of these openings is miscalculated. This may cause your house to appear to be out of shape, and even influence the amount of lighting and ventilation in the rooms. But if planned right by a professional windows and doors company, doors and windows can give your home a pleasant ambiance both inside and out.
Matching the Window and Door Height to the Space
Window placement is typically determined when designing the exterior of a house, with the height set to the standard door height of 6 feet and 8 inches. With a standard 8-foot wall height, this placement leaves a margin of 16-inches between the top of the window and the ceiling. This is the ideal size for standard headers and plates, and ensures that even the biggest cornice moldings and window trims are accommodated.
But for rooms that go deeper than 12 feet, the band of wall is likely to obstruct the view. Moreover, it doesn't make any sense to keep the top of the window at 6 feet 8 inches when you have 9 or 10-foot ceilings. To get the design right regardless of the ceiling height, you should be willing to set the top of the window clear up to the cornice trim, and possibly use it as the window's head trim.
Other Structural Issues to Consider
Designing the door and window height when planning the exterior of the house can cause visual alignment problems from the inside if the heights do not match up around corners or in individual rooms. To avoid this, you should work both from the outside and from the inside simultaneously while applying these rules:
Ensure that the height or top of the window is the same in any room or visual field. This translates to 6-foot 8-inches off the floor when you have an 8-foot high ceiling, or 8 feet off the floor for a 9 or 10-foot ceiling. The bottom height or sill of the window can vary within a room without affecting its visual appeal, but the head heights must be uniform, especially in the corners.
When looking to align a window and an adjacent door, measure the entire height of the door within the frame, because the frame height will naturally be higher than the slab size. Set the window head heights to match the top of the door frame to align the interior trim.
These rules are particularly important during the placement of folding or French doors because they vary in size, and tend to be a few inches taller than the height of operable sections.